ABOUT US
We are in-house bred reptiles store in Nago City, Okinawa.
Majority of our products are in-house bred reptiles (immature – adult)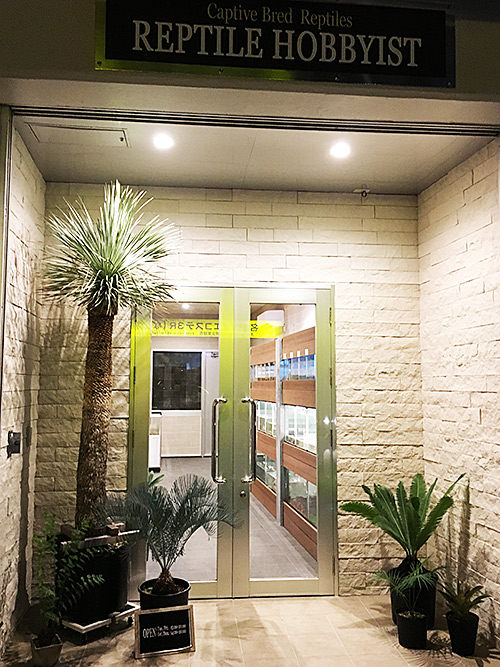 Therefore we are able to offer best products which are grown with artificial feed without stresses due to importation and purchase.
Especially about the turtles, we started selective breeding ahead of others in Japan. We have bred a lot of our original species, and they are now being sold in the domestic market.
Although wide product line-up cannot be offered, we have enough stock for each species. Because of this, we can provide a product that suits customer's preferences and budgets.
Carefully selected best-in-class products and exclusive specialty products are also possible to offer since majority of our products are in-house breeding.
We will respond to customer's request with utilizing knowledge and experience cultivated as a breeder over 20 years.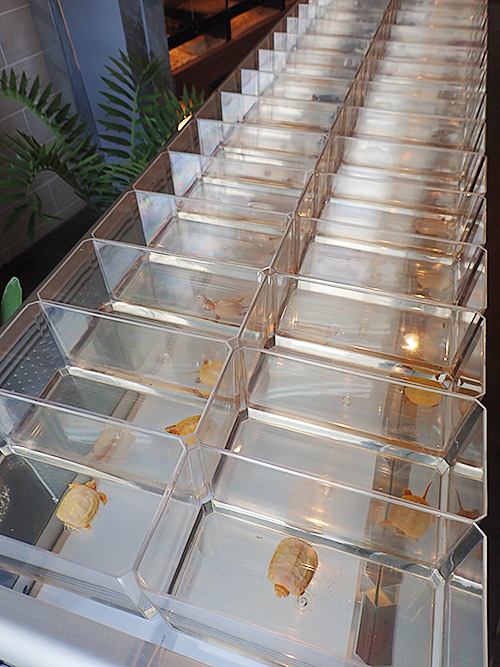 For the customer who makes a reservation in advance, we will prepare various kinds of products that are not only stock, so as to improve customer satisfaction with shopping.
Please feel free to come and visit to our store when you come to Nago city.
SHOP INFORMATION
Store Information
Captive Bred Reptiles  REPTILE HOBBYIST
Address
2-4-7, Gusuku, Nago-City, Okinawa, Japan. Zip code: 905-0013
TEL/FAX
0980-43-9123
Open hours
Tue, Fri 3pm – 8pmc
Sat, Sun, Holidays 2pm – 8pm
Closed
Mondays, Wednesdays, Thursdays
Registration of Animal Handling Business
Sale (Oki-Dou-Han 924)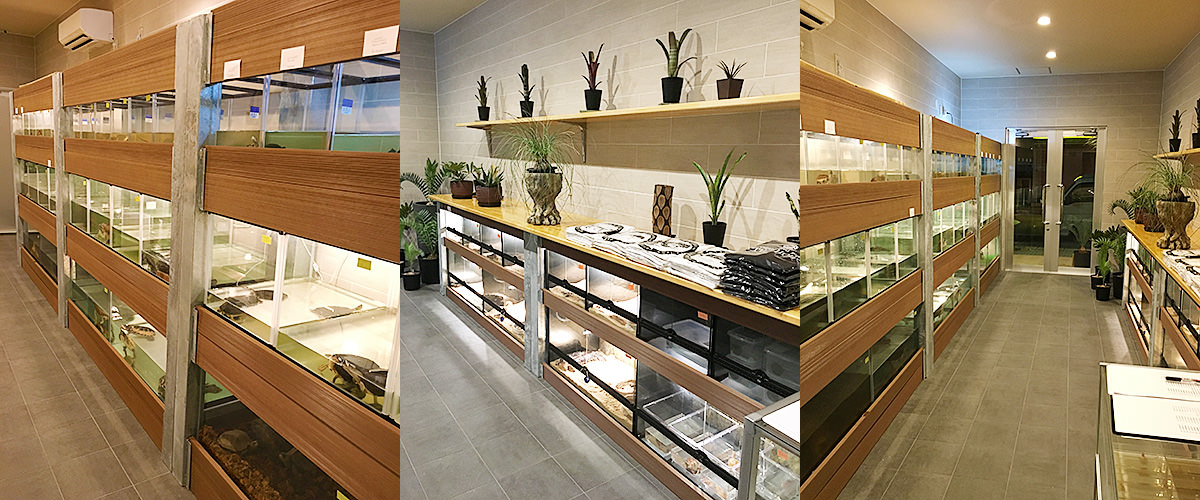 ACCESS MAP