Mauremys reevesii var
It is a Mauremys reevesii which is common turtle in Japan.
This is an Asian representative species, and is very popular that is comparable to Trachemys scriptae elegans in America.
We have been trying Inline breeding using 1 or a few mutants as parent since 20 years ago. To this day, 6 morphs have been successfully immobilized.
We are aiming to promote global development equivalent to Trachemys scriptae elegans var, by continuously selective breeding this species.
As pioneer of Mauremys reevesii var, we will continue to selectively breed to born more high-quality morphs.
Let us introduce our original morphs. All of our turtles are in-house breeding, and these account for the majority of domestic turtle market.
Mauremys reevesii var.T-Albino

Mauremys reevesii var.T+Super Pastel Albino(SPA)
Mauremys reevesii var.T+Pastel Albino

Mauremys reevesii var.T+Lavender Albino
Mauremys reevesii var.T+Paradox Albino

Mauremys reevesii var.Super Pastel

Mauremys reevesii var.T-Albino.Adult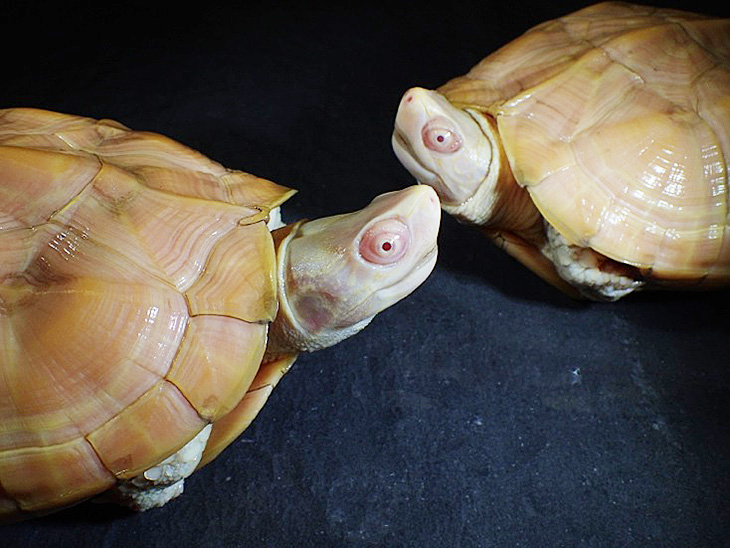 Mauremys reevesii var.Original Morphs